High qualification, professional experience and many years of experience
Working with our brand is a guarantee of quality and high level expertise. We are a reliable and stable partner preferring close contact with the customer.
OUR COMPANY IS A MEMBER OF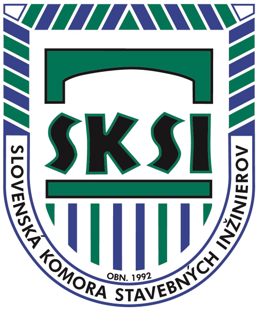 Slovak Chamber of Civil Engineers

Slovak Association of Photovoltaic Industry and RES
Professional approach with a focus on the outcome
Our aim is to create permanent added value and increase the reliability of investments. Based on the individual requirements of our partners, we actively enter the entire life cycle of the project, from the preparatory, through the implementation phase of construction, to participation in existing projects. We operate in accordance with local and international standards and regulations.
Our many years of experience
We focus on real estate projects and projects in the renewable energy segment.
photovoltaic power plant projects
'Fingest s.r.o. appreciated the high level of expertise and professional approach in cooperation on the project. We were also very satisfied with the humanity, general knowledge of the workers and appreciated the suggestions of the most appropriate solutions for various, often complicated situations.'

Mgr. Tereza Geretto

Project Manager, Fingest s.r.o.
'We have been cooperating and cooperate with 4future, s.r.o. on several projects since the beginning of 2021. Professionalism and 100% reliability are the common denominators of our cooperation.'

Ing. Karol Habina

Industry Service & Real Estate and Infrastructure Manager, TÜV SÜD Slovakia s.r.o.
'We greatly appreciate the cooperation with 4future s.r.o., which was on a professional and mainly human level. Communication was prompt, we complied with the deadlines set for the forwarding of opinions and their conclusions were drawn on a high-expert level.'

Ing. Ján Zvonček

CEO, spol. KBK-ENERGIA s.r.o.
OUR MOST IMPORTANT PARTNERS